keeara rhoades
01.01.2020 – 12.20.2020
Keeara Rhoades is the sixteenth artist in residence in the Gary and Melissa Oakland Studio. Housed in the YAM's Visible Vault, the art studio and residency will serve as a set for Keeara's new media practice.
Keeara plans to produce a multimedia art film titled, "The Shape of a Corner." As an art film, the story will attempt to position the viewer within surveillance space, witnessing two characters bound by the confines of their stilted beds. One is afflicted. The other is inflicted. Both translate their ideas, dreams, and memories into a visual story, or cinematic tableaux, that offers insight and access to the life experiences that have influenced their human condition.
In this video, Keeara talks (quickly) about her work in the studio.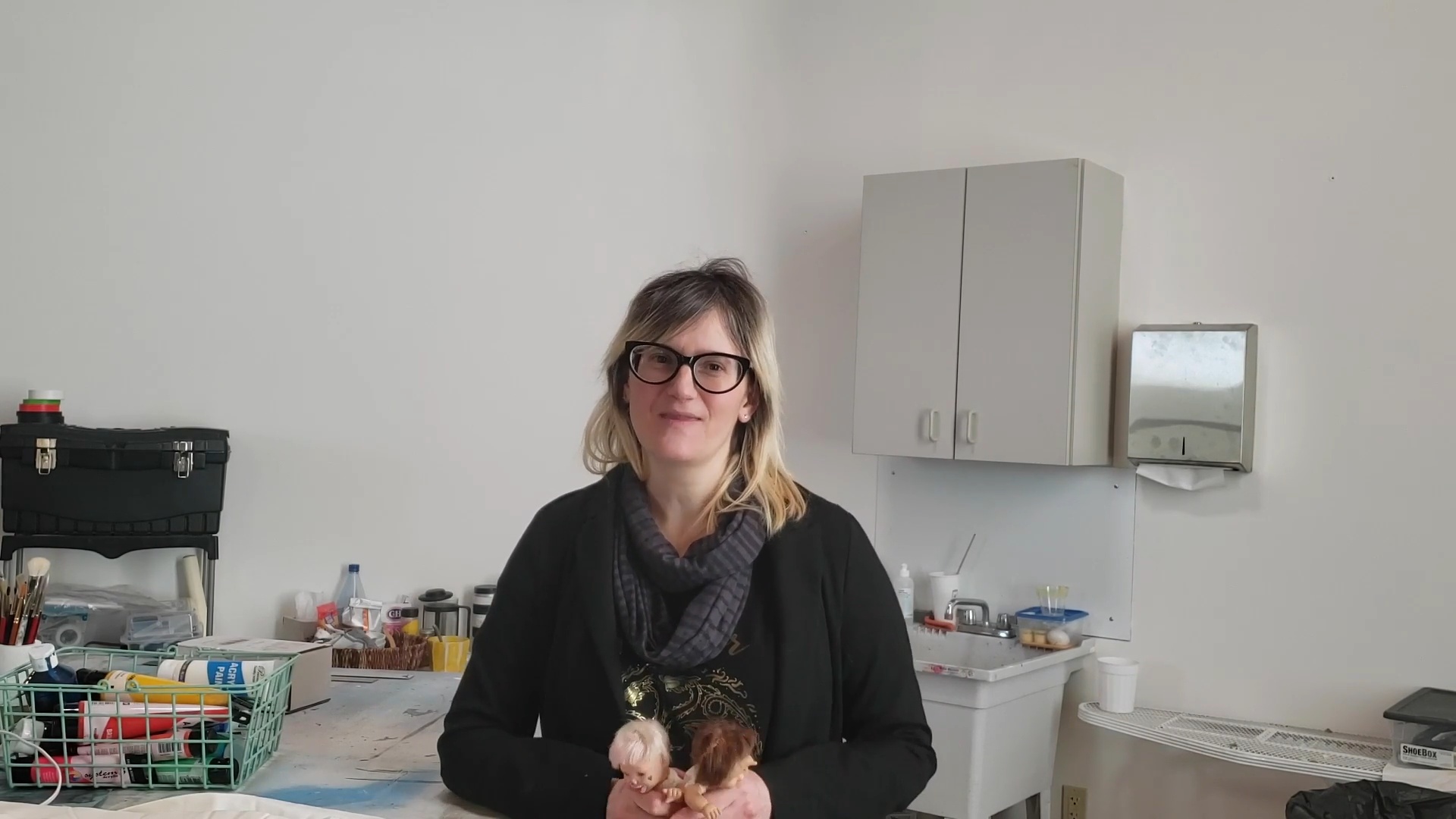 To involve community in the creation of the film, Keeara invites studio visitors to participate in production through prompted contributions. Beginning mid-April through August, when visitors enter the artist studio they can expect to be greeted with opportunity to create props for the film set, act out choreographed scenes in front of the camera, record sound for the audio script, or assist with technical production such as cameras and ligh
Born and raised in Wyoming, Keeara is curious and devoted to meaning-making. An exhibiting artist in Seattle for over a decade, Keeara's art practice emerged through collaborations, multi-media film productions, script and song writing, drumming, and performance. Keeara relocated to Billings, Montana in 2017, accepting a tenure track position as Assistant Professor of Art in New Media and Photography at MSUB.
Keeara earned her BFA in 2005 from the Herron School of Art in Indianapolis and completed her MFA in Photo Media at the University of Washington in 2008. She has exhibited nationally and internationally. Recent productions include an art film inspired by the life and work of Arshile Gorky, created for the Yellowstone Art Museum; a multi-media performance, Digging in the Dugout, hosted by 4ZERO7 Gallery; and a solo exhibition at MSUB's Northcutt Steele Gallery, The Prize Inside.