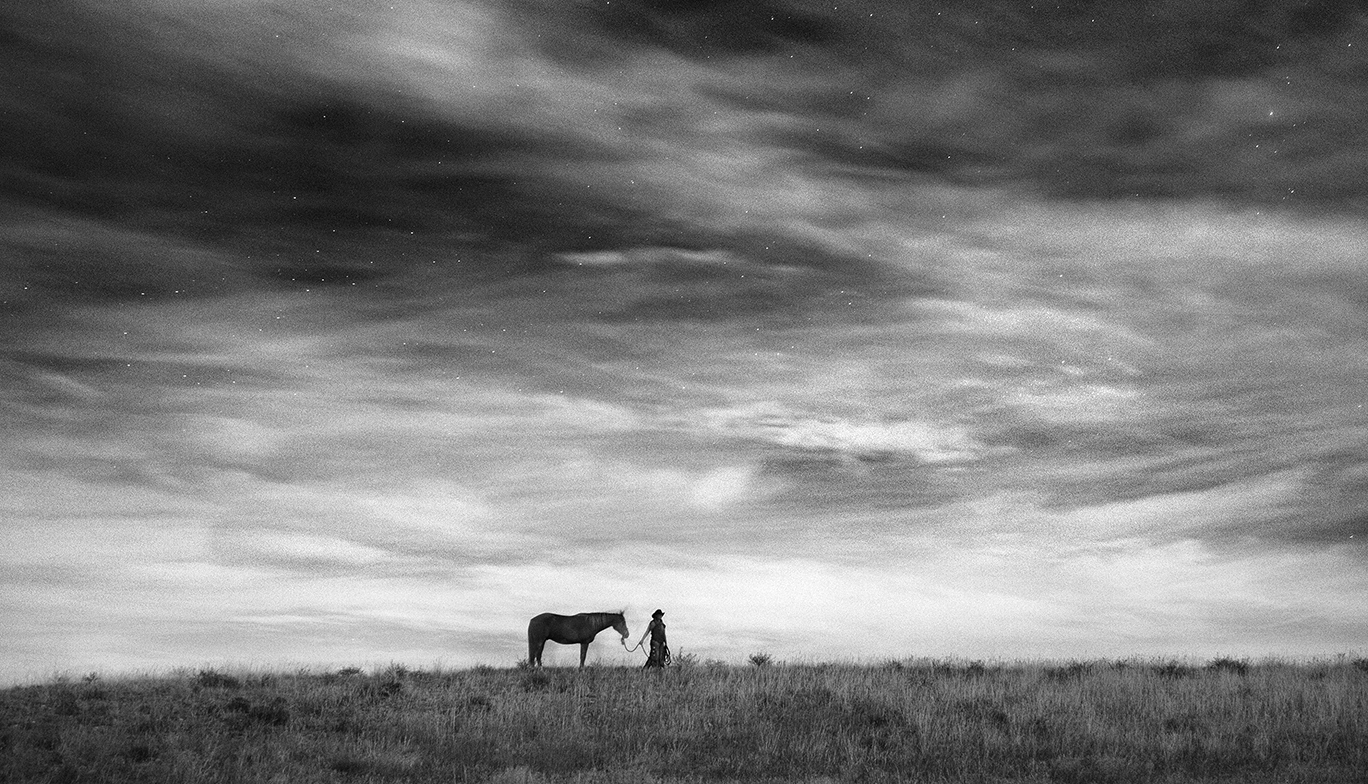 A panel of four women ranchers will discuss sustainability, regenerative food sources, challenges and changes in ranching practices, and other topics.
Panelists:
Barbara Van Cleve is an American photographer best known for her depictions of contemporary western ranch life, which have been featured in 92 group shows and 52 one-person shows.[1] A fifth-generation ranch woman, Van Cleve was born and raised as one of four children on the eastern slopes of the Crazy Mountains near Big Timber, Montana. Her parents, Barbara and the late Paul "Spike" Van Cleve (died in 1982), are a part of a long family history of raising fine cattle and horses, and running a respected dude ranch in the west, the Lazy K Bar, which has been in her family since the 1880s.
Caroline Nelson is a first-generation shepherd and rancher in Broadwater County. She and her husband Justin practice regenerative agriculture in their ranch business, Little Creek Lamb & Beef, and sell their meat and ranch products direct to consumer. Caroline is a passionate advocate for ranching and ranchers, and how ranching contributes to conservation. She enjoys myth busting misconceptions about agriculture on her podcast Chews Wisely and running women's retreats to share the beauty of this work with others.
Karen Heyneman is a rancher, pilot, and Harvard Presidential Scholar. Karen and her husband, Tom, run summer stocker cattle on Bench Ranch, near Fishtail, MT, where they practice Holistic Management and Low-Stress Livestock Handling. At Harvard, Karen studied and taught Leadership and Group Relations courses and seminars. Prior to that, Karen worked for several conservation organizations in the Greater Yellowstone Ecosystem.
Monica McDowell
Jesse Clarke
|||::
401 N 27th St Billings, MT 59101 At this address